Lawmakers seek to end breed-specific dog bans | Local News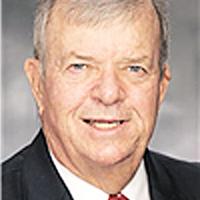 State Representative Kent Haden, a Republican from Mexico, is sponsoring legislation that would prevent municipalities from banning dogs based on their breed.
House Bill 1588, if passed and signed by the Governor, "would pre-empt(s) the whole field of legislation touching in any way the control or regulation of specific breeds of dogs", but would still allow a city to prohibit dogs from running at large, and to regulate and control them "as long as the ordinance, order, policy, or regulation is not breed specific".
These breed-specific bans tend to be enacted on dog breeds considered more aggressive, such as Pit Bulls or Rottweilers.
Haden thinks cities and counties should be able to control vicious dogs, but that shouldn't have anything to do with the breed of the dog.
He said the Missouri Humane Society asked him to introduce this legislation. A veterinarian, Haden said his own professional experience led him to the position.
"I've encountered vicious dogs in all breeds, from Chihuahuas to Dobermans and Great Danes," he said. "Vicious dogs come from all breeds."
In addition to the Humane Society, the legislation is supported by the Missouri Veterinary Medical Association, the Farm Bureau and the Missouri Dog Breeders.
"There are very sad cases, where someone is mutilated by dogs, and those are tragic," he said. "But in my experience, as a veterinarian, it's really not a breed-specific issue."
Breed-specific bans, he said, contribute to certain dog breeds not being adopted from shelters and sometimes being euthanized.
"Go online to several humane societies and see how many dogs are up for adoption and how many pit bulls there are," he said. "It's really disproportionate to the number of pit bulls. …and part of that is due to racially biased locations. So this (legislation), in my opinion, prevents a good dog from being put down because of a bad reputation.
State Representative Ron Hicks, R-St. Charles County has sponsored similar legislation that also prohibits breed-specific regulations, and Haden said the two are coordinating to pass the legislation.