K9 Candy Kitchen partners with Independent Pet Supply | News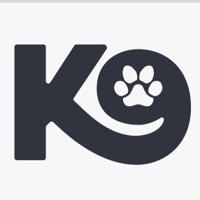 K9 Candy Kitchen has signed a distribution agreement with Independent Pet Supply. The partnership has supported Pacific Northwest demand for K9 Candy Kitchen products since its official launch in January, company officials said.
Based in Snohomish, Washington, Independent Pet Supply covers Oregon, Washington, Idaho, Montana and Alaska with a focus on providing the highest quality pet products while maintaining standards high environmental ratings, officials said.
K9 Candy Kitchen Products are made in the USA with certified organic, ethically sourced, regeneratively grown Californian hemp. They are formulated, manufactured and packaged at the company's own facilities in Gardena, California. Supply is readily available to immediately fill voids on retail shelves caused by the supply crisis, officials said.
"We are thrilled to partner with K9 Candy Kitchen," said Keya Khorami, owner of Independent Pet Supply. "Its product line is truly unique, made in the USA and organic. This fits well with the values ​​of IPS.
The Himalayan Hemp Stix line consists of three SKUs: Cheese, Bacon, and Beef in an 8-ounce package. Sustainable Chews are for dogs of all sizes (over 5 pounds), made with 100% Certified Organic Full Spectrum Hemp and sustainably sourced organic ingredients. Each 1-ounce chew contains 20 milligrams of CBD, which helps treat various dog-related issues, such as separation anxiety and mobility, officials said. The company and IPS also offer Turkey Bacon and Beef Jerky from K9 Candy Kitchen in a 4-ounce package that delivers 10 milligrams of cannabidiol (CBD) per chew. Products are line priced with a suggested retail price of $39.