Fluffy Cat Sally Who Loves To Wear Halloween Costumes Wins Pet Of The Week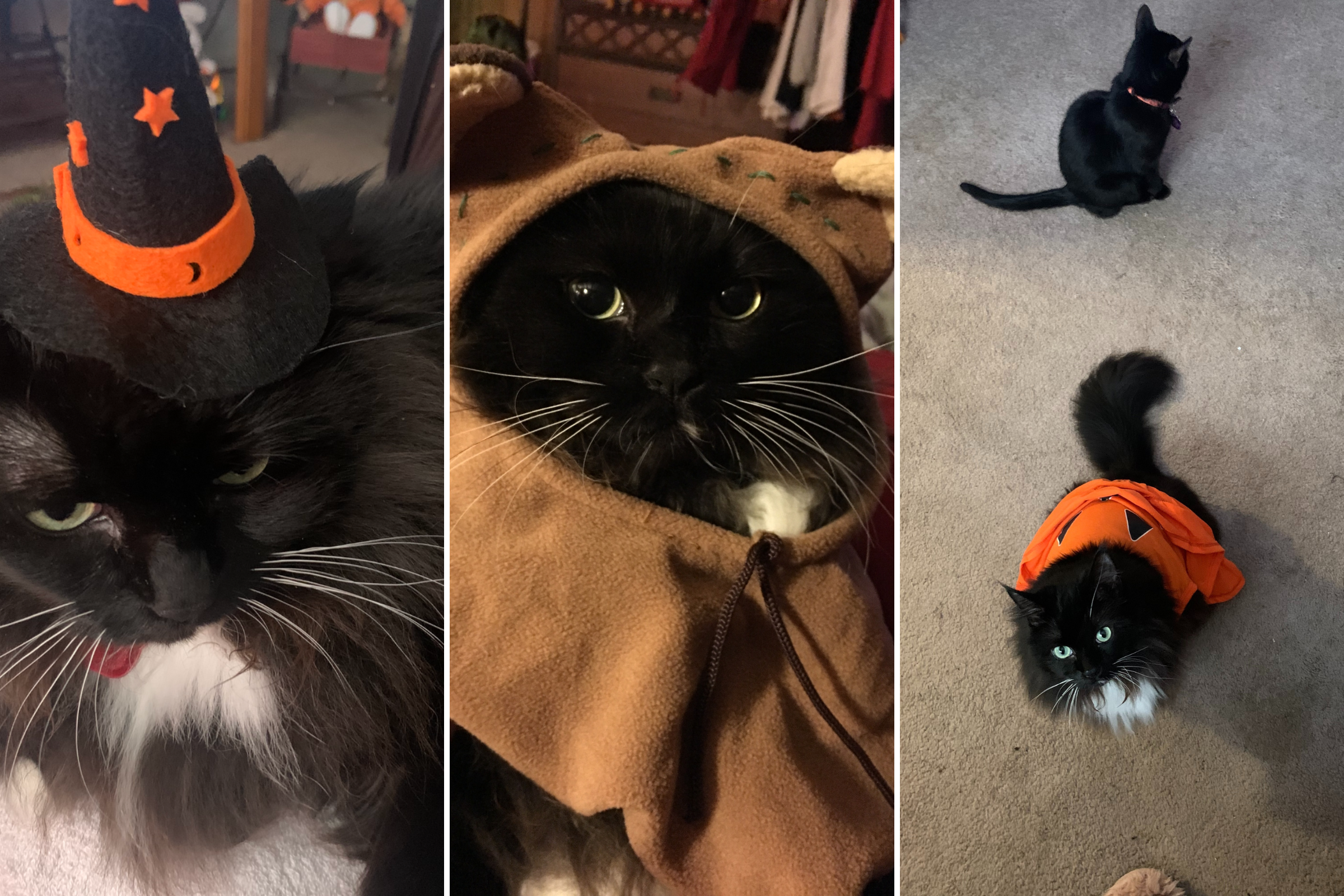 This week, we're putting a spooky spin on our Newsweek Pet of the Week featuring our favorite pets, dressed to impress for Halloween or sporting super fun Halloween names.
Over the past week, we've seen all of the scariest things captured on Ring cameras and raised eyebrows at an unusual seasonal recipe in the form of a sweet corn grilled cheese sandwich.
When we asked for our readers' Halloween pets, they didn't disappoint and we can't wait to share our favorites.
Next week we'll be picking our Pet of the Week as usual, so be sure to scroll to the end of this page to find out how you can enter.
Winner
Our pet of the week this week is Sally, a 6-year-old cat who loves to wear costumes.
Owner Stacey of Collegeville, Pennsylvania said Newsweek"I've had Sally since she was 8 weeks old. She loves to wear costumes. She's awesome."
With outfits including a star wars Ewok, a spooky pumpkin and a spooky witch, Sally is ready for Halloween weekend.
While dressing up your pet for spooky season can provide adorable images and lots of fun, it's important to remember your best friend's comfort at the same time.
Claims Manager and Chief Underwriter at Embrace Pet Insurance, Jenna Mahan shared some tips for your pet to have a fun and comfortable Halloween.
"The costume should allow your pet to move its legs, head, and tail freely," Mahan said. Newsweek. "It's important not to put your dog in a costume that will irritate his armpits or around his genitals. Make sure his tail is free and he can relieve himself easily."
It is also important that your pet accepts its new costume. "Don't wait until the day before the Halloween party to introduce your pet to their costume. Have special treats on hand when you put your dog in their costume so they can gradually be introduced to the stylish outfit. Giving your pet affirmation that they look good in their costume will keep them calm and feeling good," Mahan explained.
Finalists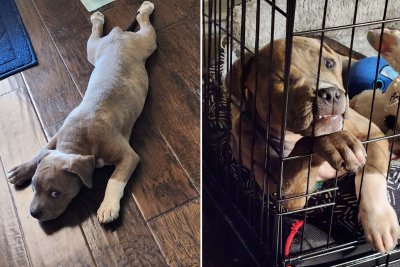 Of course, we couldn't just pick one Halloween favorite this week. Our first finalist is aptly named Ghost the boxer and pit bull cross.
Living with owner Jacqueline Mapp, the adorable pup is just 12 weeks old. Map says Newsweek: "There is never a dull moment when Ghost is around."
Our next Halloween-inspired finalist is the aptly named Ichabod Crane. It is inspired by gothic history The Legend of Sleepy Hollow by Washington Irving, a film adaptation of which was produced by Walt Disney.
Ichabod the cat lives with his owner Claire Morrow in San Francisco, California.
"I adopted him from a shelter in Albuquerque, New Mexico," Morrow said. Newsweek. "He arrived at the shelter on October 25, so they named him Ichabod."
"Ichabod is such a sweet and loving cat. He just wants to be with you," Morrow said. "He sits on my lap every night while I eat dinner and just wants to sit there."
Last but not least this week we bring back a favorite from a previous Pet of the Week with rescue dog Fancy who lives with Pam and Tim Sheehan on a farm in Colbert, Washington.
Pictured in a seasonally appropriate costume, Fancy lives with six cats, three chickens, two rabbits and two llamas.
Do you have funny and adorable videos or photos of your pet that you want to share? Send them to [email protected] with some details about your best friend and they could appear in our Pet of the Week range.