ELKHART COUNTY FAIR: Lepard Brings His 'Ghost Riders' to Elkhart County Fair | Elkhart County Fair coverage 4h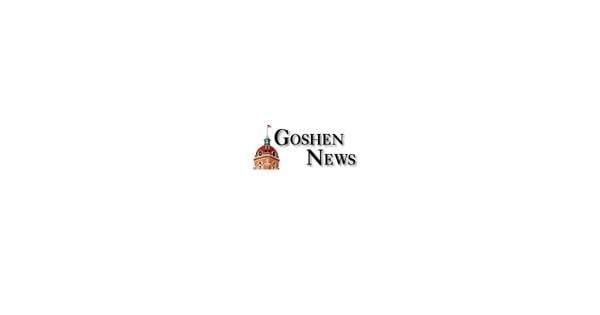 GOSHEN – Tim Lepard is a rodeo addict through and through.
Ever since he was a young kid growing up in Pontotoc, Mississippi, rodeo was all he really knew.
As high school approached, he was already conquering the broncos and the bulls.
"I think it all started at the bottom," Lepard said of his love for rodeo. "I mean, I started riding horses, then I started riding bulls, and I ended up clowning around, because I wanted more of those bulls. They called me 'Wild Thang' because I wasn't scared. I was running towards these bulls, letting them hang on and knock me down. I just loved the adrenaline rush of people and their reactions.
Being involved in the rodeo lifestyle is not for the faint of heart and Lepard quickly found that out after racking up many bumps and bruises during his early days, whether as a cowboy or a riding clown. rodeo.
"I had a guy come to me once," Lepard said. "It was 1977, he said to me 'you're not going to last very long doing this. You better find something else.
So instead of testing himself as a lifelong rodeo clown, Lepard started thinking.
From an early age, Lepard had a fascination with monkeys. He had always wanted one, and he ended up having his first capuchin monkey during his high school days.
"Reading Curious George books, playing with sock monkeys and all that when I was a kid," Lepard said. "It was my dream. My dream was to one day own a monkey.
After some time getting to know the ins and outs of having a monkey as a companion, he discovered something that caught his eye.
Occasionally, the monkey would ride on his dog's back at the time. It was a fun sight to see – entertaining even – and from there an idea was born.
After researching various dog breeds, Lepard discovered that one of the smartest breeds was a Border Collie. He knew that if this "Cowboy Monkey Rodeo" idea was going to take off, he would need not just a bunch of smart dogs, but a bunch of really well-trained smart dogs.
"I wanted to learn everything I could about the Border Collie," Lepard said. "I have been to England, Scotland and Wales to learn how to work with Border Collies. I just kept working these dogs and learning as much as I could about them.
"Monkeys don't handle growling or anything like that from dogs, so it was important to have the right ones for this to work."
Well, finally it worked.
Since the late '80s, Lepard and his crew of "ghosts" have traveled nationally and internationally, performing everywhere from their hometown rodeos to sold-out arenas.
"We worked on any sporting event there," Lepard said. "Baseball, football, the NFL. You can search us on YouTube and you will find videos of us everywhere. I've played an average of about 30 minor league baseball games over the past 13 years, and there are thousands of videos calling us the Cowboy Monkey Rodeo. I prefer to call them ghost riders, because of a little old lady who came to me once and said the monkeys looked like little ghosts riding on the backs of dogs. From then on, to me, they were the Ghost Riders.
Lepard and his team of ram-collecting monkeys and dogs have traveled to countless locations across the United States and abroad over the past four decades, but when asked what was perhaps the only place that had left a large-scale impression, Lepard mentioned as one of NASCAR's greatest racetracks.
"Charlotte Motor Speedway," Lepard said. "There are 115,000 people there. I mean, the floor was shaking, and I thought 'man, this is crazy'. I honestly couldn't understand how all those people from the top of the bleachers were going so crazy, but when I turned around, the screen we were on was huge. It really made these monkeys look massive.
Even with all the success he's had with his act over the years — having won multiple rodeo championships in the "specialty act" category — there have been some big bumps along the way.
In 2000, a broken generator on his trailer killed all of his animals, forcing Lepard to start over. And in 2020 due to COVID he stopped being able to work for over a year. Because of this, he had to sell some of his monkeys and dogs to get by.
Take into account that he essentially lives year-round on the road, and you quickly realize just how much Lepard pours into his act and his animals.
All roadblocks aside, 'Wild Thang' considers himself blessed to have done all he could in his life.
How long will he retire? At 63, Lepard has no plans to slow down anytime soon.
"I've been asked when I think I'm going to retire a number of times," Lepard said. "And you never really think about it. This has been my life for so long. I didn't choose to be in this life, it just happened, and I went with it. Regarding the decision to retire, I sincerely hope that the day before I died, I was doing a rodeo. I don't want to be in a nursing home. I don't want to go out in pain.