Burns partners with new Admiral Pet Insurance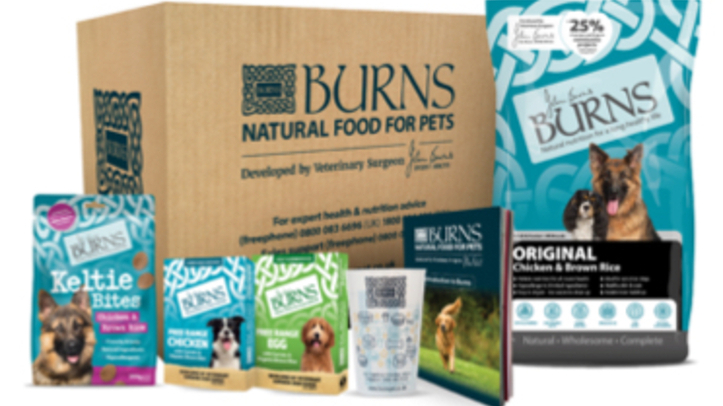 Burns Pet Nutrition has partnered with financial services company Admiral on the latter's new pet insurance product.
Burns will offer a discount on its products to customers subscribing to Admiral Pet Insurance via a discount code. Additionally, the pet food company will send free baskets to the first 1,000 customers to sign up for the new insurance plan.
Burns baskets will include both Originals Dry and Wet Food products in a variety of flavors, as well as a treat bag, Burns bandana, measuring cup, puppy guide and postcard for customers to check out. 'sign up for 'updates' and get a product discount code through the Burns website.
Burns Founder John Burns said, "As Burns continues to grow, we are delighted to support the launch of this new pet insurance brand and to partner with them in what we hope will be the beginning of a fruitful relationship. We want to make sure new pet owners are taken care of when they bring a new family member into their home and we look forward to introducing them to our natural, healthy pet food options. and hypoallergenic.
Pritpal Powar, Head of Admiral Pet, added: "We are really pleased to partner with Burns who offer healthy and nutritious food options for dogs, and will be a great supplier to many of our customers. As we welcome more and more pet owners into our product, it's great to be able to offer benefits beyond the insurance itself through partnerships like this, allowing us to continue to offer the best to our customers.